Your Partner for NSU Spare Parts, NSU Motorcycles, and NSU Scooters
Next trade fair: Veterama Mannheim 23-10-13 - 23-10-15
Please refer also to our sites news and shop and to our NSU auctions at hood.de.
Special offer
New !!!!

Electric watch for NSU Lambretta 125 and 150 with electric starter. The exterior of the watch is original, the interior is modern.

EUR

160,-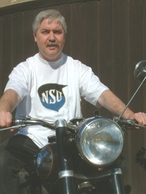 Whether for NSU motorcycle, NSU scooter, or NSU moped, at NSU Schoenhaar you will find what you need for maintenance or restoration of your NSU veteran vehicle.
For over 32 years we have dealt with all sorts of NSU two-wheeled bikes and scooters, including NSU Max, NSU OSL, Fox, Superfox, Maxi, ZDB, Pony, Quick, NSU Lambretta and NSU Prima, as well as with all other NSU oldtimer models.
Allow us to supply you with spare parts, arrange for repairwork to be done, or organize other services. We also provide pertinent literature, information, and addresses. We can advise you during the decision process preceding the purchase of an NSU vehicle and supply you with literature helpful in making a well-informed decision.
We also buy and trade NSU spares, entire NSU two-wheeled vehicles, NSU literature, and complete NSU inventories and collections.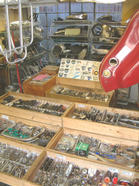 Our continuous stock includes over 200,000 NSU spare parts, mostly for NSU scooters and NSU motorcycles, but also for NSU Quickly mopeds and NSU Quick " Motorfahrrad " (motor-assisted bicycle). We supply both (new) original and re-manufactured parts as well as well-maintained used parts for all kinds of NSU two-wheelers built since 1926; in individual cases even for older vehicles and for unusual exotic vehicles such as the Lube NSU (Max) and the Pretis NSU (Maxi).
Spare parts, which we do not stock as new original parts or used parts we re-manufacture by ourselves or let them manufacture at companies of the motor vehicle supplier industry. We carry BING, Graetzin, and AMAL carburetors and carburetor parts, MAGURA instrument panels, BOSCH, NORIS and HELLA electrical parts, DENFELD, PAGUSA and NSU,saddle covers and complete saddles, and VDO and VEIGEL speedometers and spare parts.
We supply German literature (original and in reprint) for nearly every NSU two-wheeler made since 1901; many individual issues are also available in English, French, Dutch, Spanish, Italian, or in multilingual versions. We stock manuals, repair manuals, spare parts lists and other literature.
Reprints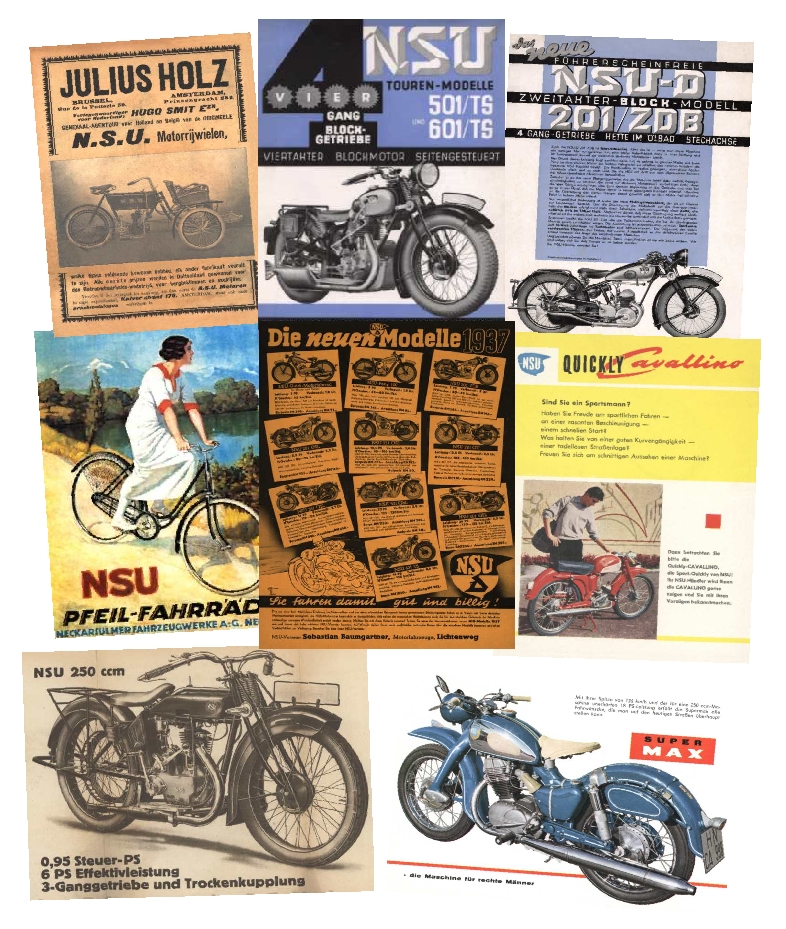 We supply reprints of NSU original spare-parts catalogues, manuals, repair manuals, customer service references, and other documents in first-class quality.
New in our inventory: NSU promotional folders and poster reprints in full color for various models.

Original Literature

In our second-hand bookshop you will always find a large selection of NSU original literature (both pre-World War II and after) for motorcycles, scooters, Quick and Motosulm motor-assisted bicycles and Quickly mopeds.
Books and Other Documents
In our in-house press we have published various books and other printed material ( Beitraege zur Entwicklungsgeschichte der NSU-Motorraeder – "Contributions on the History of the Development of NSU Motorcycles," by Dipl. Ing. Peter Schoenhaar, for example) and other useful documents, such as lining and assembly instructions. We also offer books by other publishers like "NSU Max - richtig angefasst" by Ernst Leverkus.
Accessories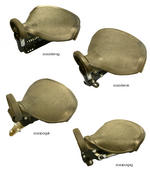 Our accessory assortment includes parts such as saddles, saddle covers (NSU, and others), footrests, horns, baggage carriers, tires, innertubes, rear view mirrors, tools, enamel decals, spark plugs, t-shirts, and many other useful articles.




Prices

Prices for all available articles can be found in our catalogue or in our online shop , or may be obtained through telephone or e-mail inquiries.
Please make inquiries and place orders by phone, if possible. Be sure to have the chassis number and engine number of your vehicle at hand when you call. If you can not reach us by phone, please contact us by email. Please mail a picture of your bike.

In the future you will be able to order many articles online.
We ship via DHL. Payment is requested by pre-payment to our account using BIC and IBAN (SEPA) from Eurorpean Countries, by Paypal for the rest of the world.
Our Store and Year-Round Veteran Market



Visit us in our store in Unterensingen

by appointment only, please!

Office hours: Mo. - Fr. 10.00 AM – 12:00 AM and
2.00 PM – 5:00 PM
Auctions: Please refer to our auctions at HOOD
Fairs and Markets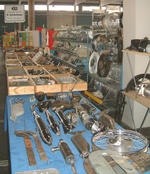 You will find us at various fairs and veteran markets.

Next: VETERAMA Mannheim

You will find a list of fairs visited by us here .